Handmade Pavers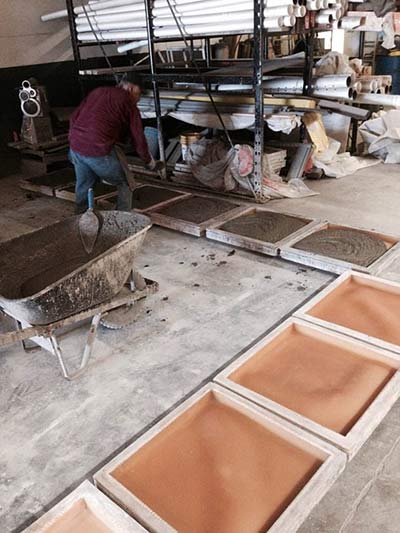 As a property owner, you want your home and its surrounding landscape to be beautiful and unique, and that takes a considerable amount of planning and creativity. If you want your landscaping to stand out, you also need to use various unique materials; in this respect handmade pavers are in a class of their own.

When you are looking for good quality paving products, you should ensure that these are sourced from reputed paver suppliers like Contempo Pavers. They supply various hardscaping products to customers in and around Santa Ana, Los Angeles, Anaheim, and Orange County. Over the years a large number of property owners from across Riverside, Costa Mesa, Long Beach, Torrance as well as Santa Monica, San Clement, San Bernardino and Temecula, have begun purchasing paving materials from this company.


Handmade Paving Stones - The Benefits
There are a number of distinct benefits to opting for handmade pavers such as:


The fact that these pavers are handmade lends them a very unique appearance. They don't have the super finished and perfectly cut look of machine made pavers and that adds to their elegance and charm.
These pavers are available in a variety of finishes and complement the look of contemporary as well as classic-styled landscapes.
Handmade paver stones are available in a range of colors and well-established companies keep adding to their existing collections, so customers have a wider variety to choose from.
These companies recognize the fact that they cater to a highly discerning clientele and also provide customized options. If your project requires pavers of a certain color, size, shape, with embedded pebbles and aggregates or unique finishes such as limestone or sandblast, these handmade paver suppliers will provide you solutions that fit into your requirement.
Since these are handmade features, every paver is made with attention to detail and you get superb products that add to the beauty, functionality and value of your property.
While handmade pavers take time to make, as they aren't mass produced like machine made ones, the former are of high quality and have an outstanding finish.
They are tough and resilient and easy to maintain which reduces the amount of time, effort and money you spend on them in the long term.
Settings That Handmade Paving Units Can Be Used
Handmade paver units can be used in a range of residential and commercial applications such as:


Driveways, pathways and walkways
Patios and decks
Entranceways and porches
Terraces
Poolscapes
Courtyards
Other

In short you can use these custom paver stones in various areas of your alfresco and landscaped spaces.


Look For A Reputed Custom Paver Supplier
Not many companies manufacture these products and you would need to conduct a bit of research on which paver suppliers would be able to provide you the kind of solutions you need at handmade paver cost that fits into your budget.

Creating sustainable outdoor spaces is about using weather-resistant materials as that ensures the installations last for a very long time. Handmade paver stones are a great option for residential as well as commercial landscaping projects and you can get these products from companies such as Contempo Pavers.



"MORE ARTICLES"

Pavers
Pilaster Caps
Pool Coping
Stepping Stones
Wall Caps

We Provide Services to the Following Cities, Towns and Surrounding Regions of Southern CA: