Pavers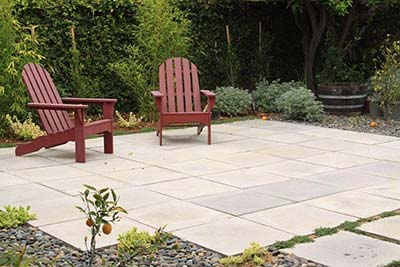 When you are looking for good quality outdoor paving products, you need to ensure that these are sourced from reputed paver suppliers like Contempo Pavers. They supply various hardscaping products to customers in and around Santa Ana, Los Angeles, Anaheim, and Orange County.

Over the years a large number of property owners from across Riverside, Costa Mesa, Long Beach, Torrance as well as Santa Monica, San Clement, San Bernardino and Temecula, have also begun purchasing paving materials from this company. They provide a wide range of paving products such as:


Paving Stones
If you have large landscaped spaces and are looking for a flooring material for areas like the driveway, walkways, pathways etc. paving stones are an excellent option. These stones could be made from a variety of materials including natural stone, concrete or a mix of concrete and aggregates. For a unique look you can opt for custom, handmade paving stones.


Patio Pavers
Patios are generally open to the air and this makes it necessary to use high quality exterior grade materials in their installation. You can choose from patio pavers of various sizes, colors, designs, textures and finishes. These paving stones are tough and hardy, easy to maintain and extremely long-lasting.


Concrete Pavers
Concrete is a highly resilient material that is used in the construction of hardscapes in various forms. It is also used to make pavers of different colors, shapes and sizes. Interlocking pavers are strong and resilient and add to the beauty and value of your landscape as well.


Brick Pavers
Brick is a classic material that looks stunning, is strong, long-lasting and easy to maintain. Today, you can find clay pavers in colors aside from the standard rust red; which gives you the design flexibility to create the kind of look you want on your property. These kiln dried pavers are extremely resilient and the installation is easy as is the maintenance.


Paver Stones
You want the outdoor spaces to add to the aesthetics of your home or commercial structure, and want them to be functional and long lasting. With this in view, paver stones become the perfect materials for these spaces and you will find a large variety to choose from including ones made of natural stone, brick or concrete. Paver stones are ideal for use in all types of commercial and residential landscape applications.


Driveway Pavers
Your driveway sees a significant amount of wear and tear and has to endure foot and vehicular traffic; this makes it important to choose the flooring material with care. Today, you will find a large number of driveway pavers on the market and you can pick ones that are slip and stain-resistant. You also have the option to get these pavers sealed to add resilience to their surface.

Creating sustainable outdoor spaces is about using weather-resistant materials that will be able to endure the elements and last for a very long time. Handmade paver stones are a great option for residential as well as commercial projects and you can get these products from companies such as Contempo Pavers.



"MORE ARTICLES"

Handmade Pavers
Pilaster Caps
Pool Coping
Stepping Stones
Wall Caps

We Provide Services to the Following Cities, Towns and Surrounding Regions of Southern CA: